This is the XINGBAO XB-07003 Assassin X19 Reviews from our lovely customer nickname Tobias Lowe in Germany.
Since the last time I tried Lepin 's small steel cannon (the relevant evaluation is here [Review] Lepin 20053 Arakawa small steel cannon ), the interest in technology has suddenly increased, and I saw Starbucks 'latest appearance of this handsome After the crying style, put it away without saying a word ⋯⋯
package
A box with a very strong bump.
Consistent XINGBAO tall packaging method ~
The ultra-thick manual has a little color cast, but it does not affect the assembly.
It contains the author's profile.
Subcontracting number changed to blueprinting, very eye-catching!
The color of this part of the manual is a bit difficult to distinguish, so put a finished product picture for your reference ~
I forgot to take a picture of Subcontract 5 and it happened that there was a misprinted bag number in the bag, which should be the 6th bag.
There was a wrong piece here. The cylindrical piece was changed to a cross bolt. Fortunately, it was not a special piece.
After assembly, there are a lot of parts left. Are you afraid of missing parts in the future? (laugh)
Finished photo
Black body with red lines is cool in addition to handsome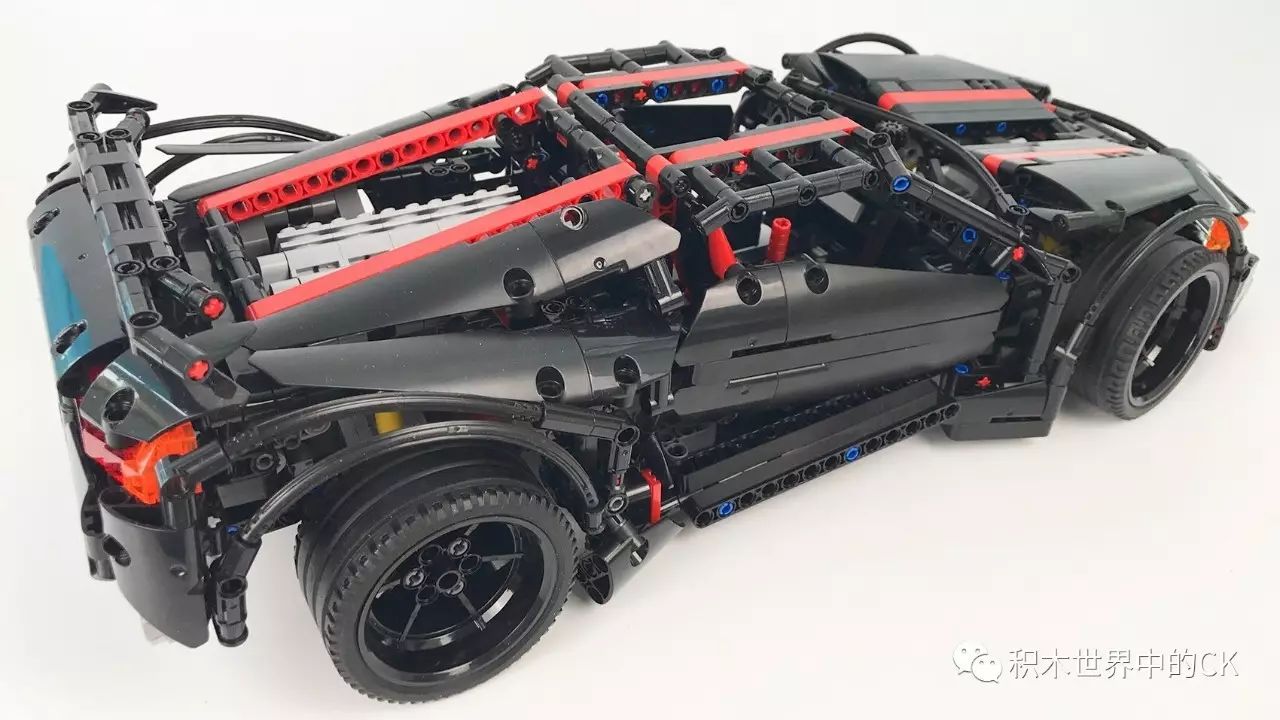 The body can be opened in multiple places.
V10 engine.
The panel has both matte and bright light, which is a bit contradictory.
This car can be shifted in 4 stages!
to sum up:
For me, who is still a novice in technology, the assembly of this car is really difficult. It has a 4-wheel suspension and gear shift design, which makes the structure very complicated. In addition, the manual has many expressions of "jumping steps", which need to be assembled while thinking, which is very tiring. The most annoying part of me is that some parts of the assembly are not visible due to the angle of the diagram, which increases the time for assembly.
Most of the bricks feel good, and occasionally it is difficult to insert them.
The structure is good and all parts are very sturdy. However, during the assembly process, it often appears that some pieces need to be assembled in multiple steps before being fixed, which slightly affects the smoothness of the assembly.
I have a new technology, and it took about 8 hours to assemble. I personally think that as long as you are careful, you should think about it if you can't see it clearly. Even if you assemble this kind of complex suite of moc, there is still not much problem ~
Buy XINGBAO: Click HERE