Peter Pan has become a cultural icon symbolizing the innocence and escapism of youth. In addition to Barrie's two separate works, The Little White Bird (1902, with chapters 13–18 published in Peter Pan in Kensington Gardens in 1906), and the West End Stage play Peter Pan; or, The Boy Who Never Grows (1904, expanded into the 1911 novel Peter and Wendy ), the character has been featured in a variety of media and merchandise. The Jolly Roger is the pirate ship that serves as the home of Captain Hook, Mr. Smee, and their crew. As Hook's base of operations, it is the only place in Neverland that can be considered "pirate territory" (other than Skull Rock).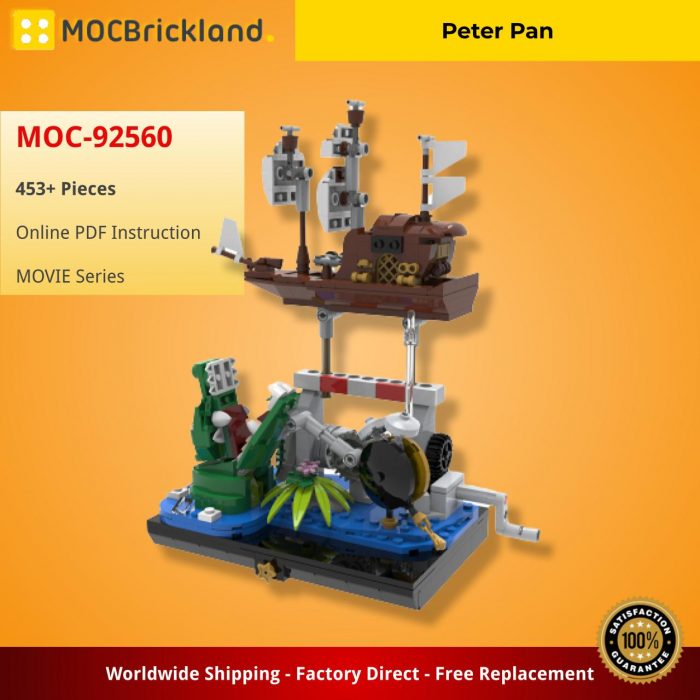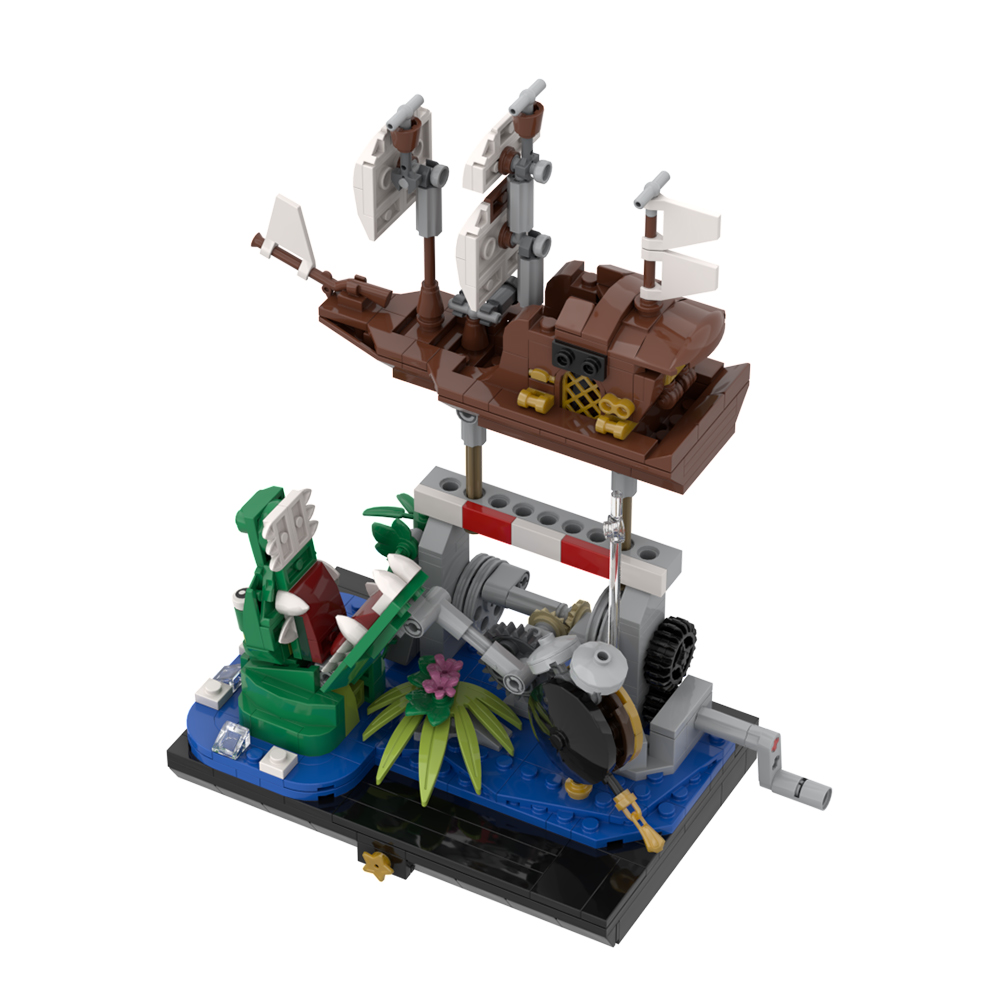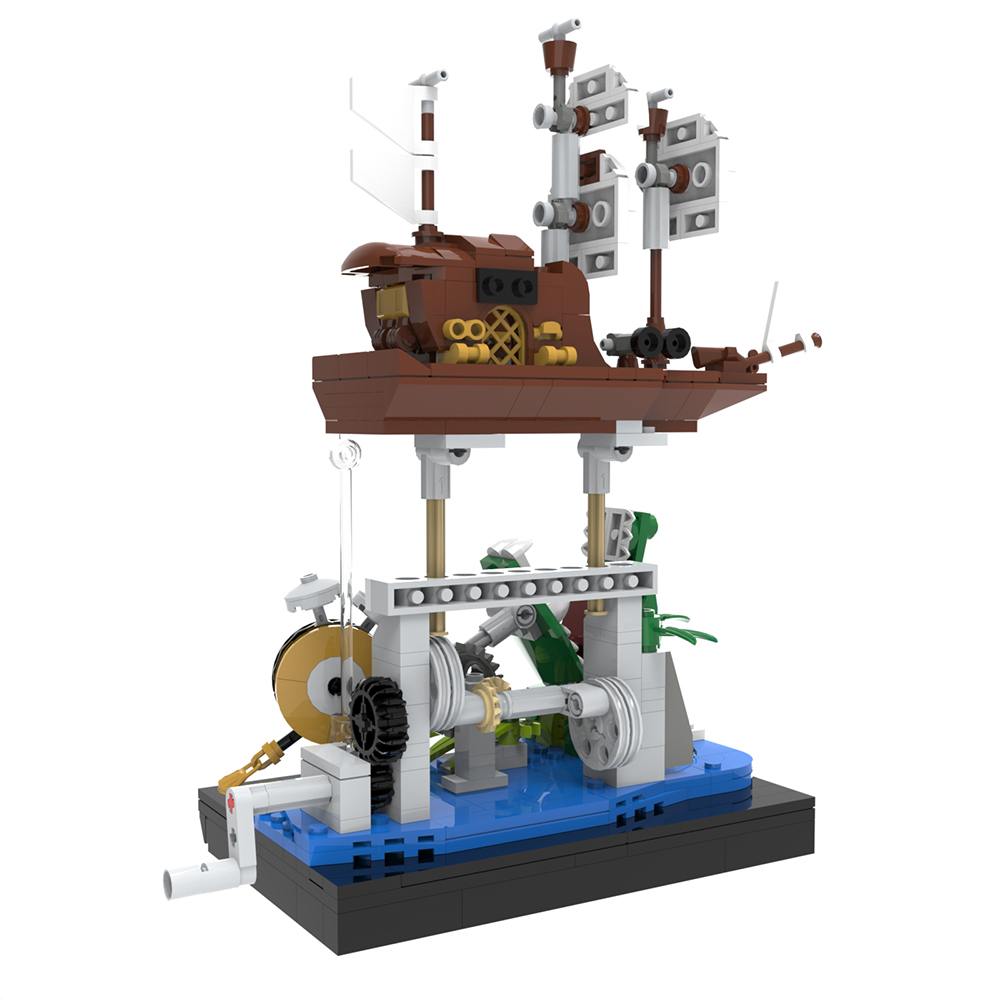 Movie MOC-92560 Peter Pan MOCBRICKLAND is a set in the Movie collection. This MOC-92560 comes with an instruction PDF which is easy to build and find the missing pieces.
The MOC-92560 includes 453 high-quality bricks, made from 100% ABS plastic so extremely safe for children, can be replaced with other brands on the market.
For MOC products, we do not provide any printed parts by default, please use ordinary parts of the same colour instead, except for the brickheadz's eyes. And the part color replacement is mentioned on the second page of the instruction.
There is no original box, but we guarantee our products are of guaranteed quality and they will be individually packaged and numbered for easy installation.