The James Webb Space Telescope (JWST) is a space telescope designed primarily to conduct infrared astronomy. As the largest optical telescope in space, its greatly improved infrared resolution and sensitivity allow it to view objects too early, distant, or faint for the Hubble Space Telescope. This is expected to enable a broad range of investigations across the fields of astronomy and cosmology, such as observation of the first stars and the formation of the first galaxies, and detailed atmospheric characterization of potentially habitable exoplanets.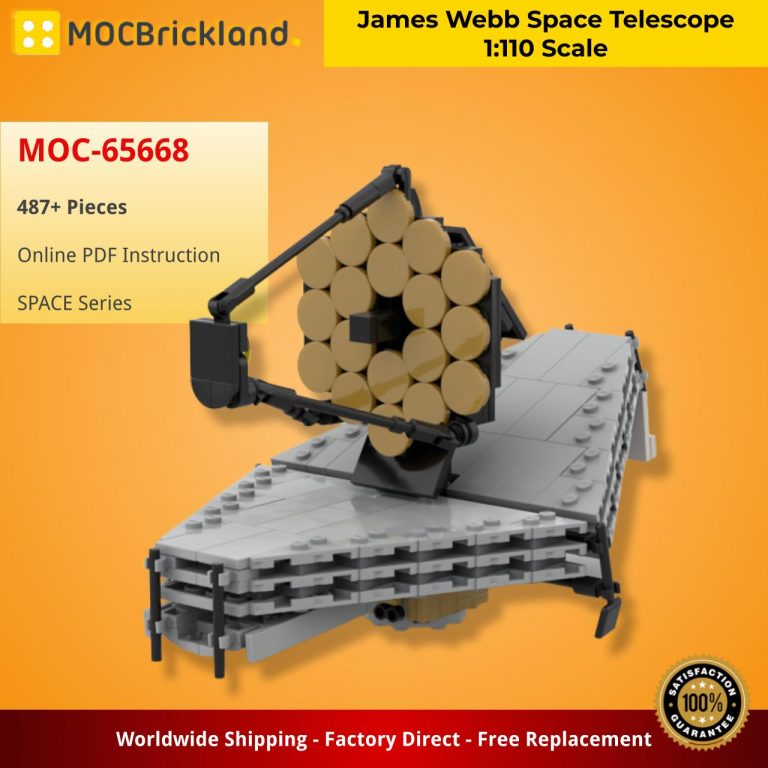 Space MOC-65668 JWST James Webb Space Telescope 1:110 Scale MOCBRICKLAND is a set in the Space collection. This MOC-65668 comes with an instruction PDF which is easy to build and find the missing pieces.
The MOC-65668 includes 487 high-quality bricks, made from 100% ABS plastic so extremely safe for children, can be replaced with other brands on the market.
For MOC products, we do not provide any printed parts by default, please use ordinary parts of the same colour instead, except for the brickheadz's eyes. And the part color replacement is mentioned on the second page of the instruction.
There is no original box, but we guarantee our products are of guaranteed quality and they will be individually packaged and numbered for easy installation.