TECHNICIAN Tigale T5013 Orange McLaren Senna is a set in the Technician collection. This Tigale T5013 comes with PDF instruction which is easy to build and find the missing pieces.
The Tigale T5013 includes 3780 high-quality bricks, made from 100% ABS plastic so extremely safe for children, can be replaced with other brands on the market.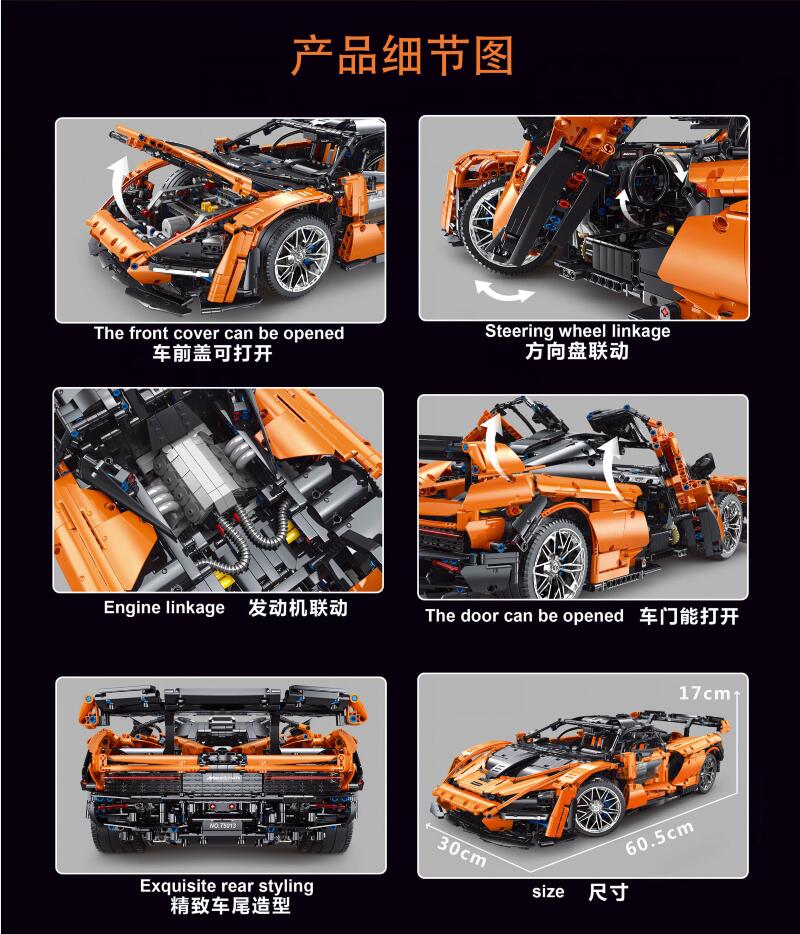 NOTE!
The product package does not contain stickers and is electronically printed. The printed parts are replaced by ordinary parts and do not contain third-party accessories. The manual and renderings are for reference only and are subject to the actual parts package.
INSTALLATION GUIDE 
User guide instructions for all our kits can also be found on the Users Guides section of our website.
All parts are quality checked before shipping, so if you find some missing or damaged parts, don't worry.  Please contact us and we will send them to you immediately free of charge.