MOC 2988 Technic Humvee / Hummer H1 by LForces
This Kit Contains:
1240 PCS LE..G0 Quality Bricks
It's PF Version
Size: L : 30cm    w : 18 cm   H : 18 cm
Contain PDF Instruction guide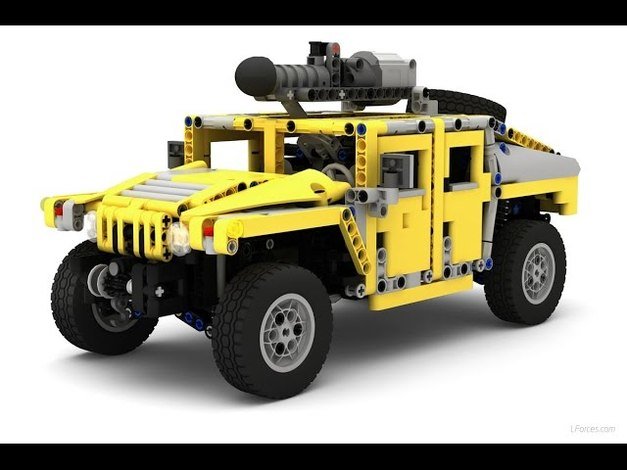 NOTE !
The product package does not contain stickers and is electronically printed. The printed parts are replaced by ordinary parts and do not contain third-party accessories. The manual and renderings are for reference only and are subject to the actual parts package.