Ezio Auditore da Firenze (1459 – 1524) was a Florentine nobleman during the Renaissance, and, unbeknownst to most historians and philosophers, a Master Assassin and the Mentor of the Italian Brotherhood of Assassins, a title which he held from 1503 to 1513. He is also an ancestor of William and Desmond Miles, as well as Clay Kaczmarek. Ezio had retired and resided in a Tuscan villa with his wife, Sofia Sartor, and his two children; Flavia and Marcello. Sometime after helping teach the Chinese Assassin Shao Jun the ways of the Order, Ezio died of a heart attack at the age of 65, during a visit to Florence with his wife and daughter.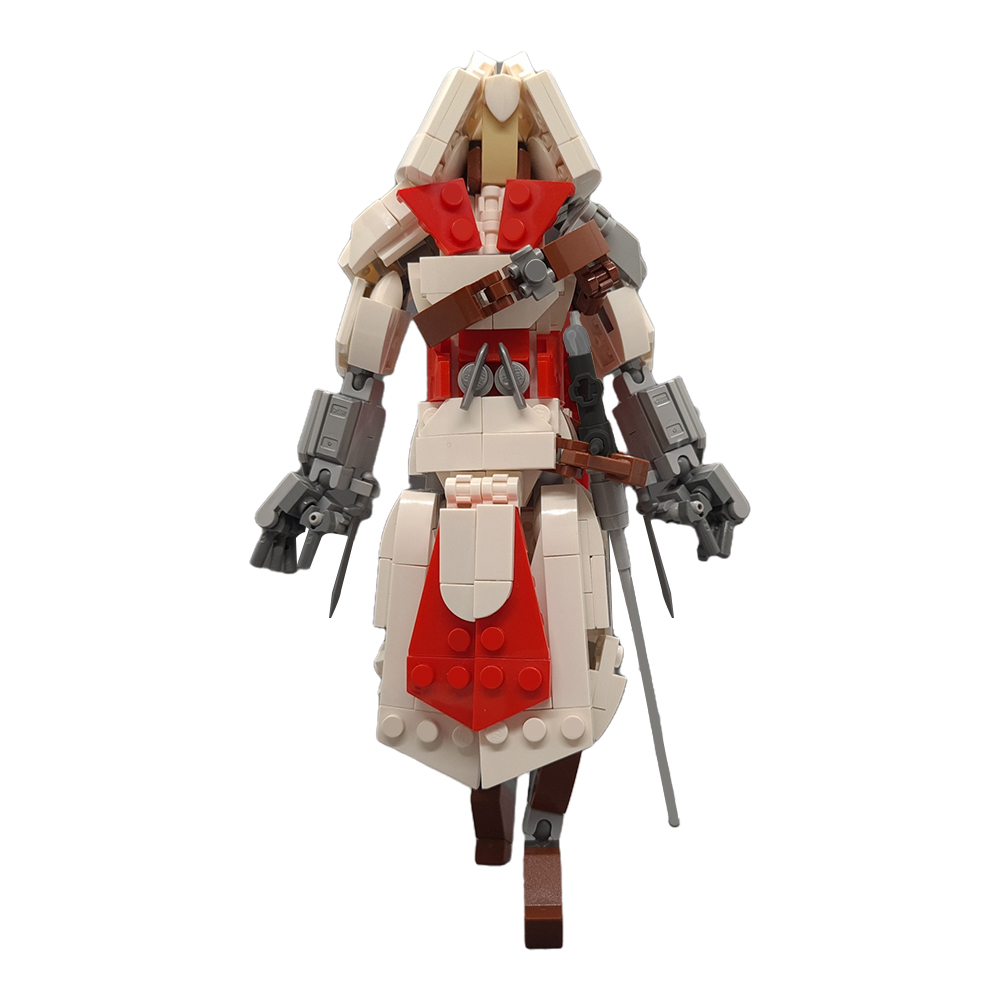 Creator MOC-109673 Assassin's Creed: Ezio (Brotherhood) MOCBRICKLAND is a set in the Creator collection. This MOC-109673 comes with an instruction PDF which is easy to build and find the missing pieces.
The MOC-109673 includes 355 high-quality bricks, made from 100% ABS plastic so extremely safe for children, can be replaced with other brands on the market.
For MOC products, we do not provide any printed parts by default, please use ordinary parts of the same colour instead, except for the brickheadz's eyes. And the part color replacement is mentioned on the second page of the instruction.
There is no original box, but we guarantee our products are of guaranteed quality and they will be individually packaged and numbered for easy installation.