MOC 155427 UCS Batmobile Final 30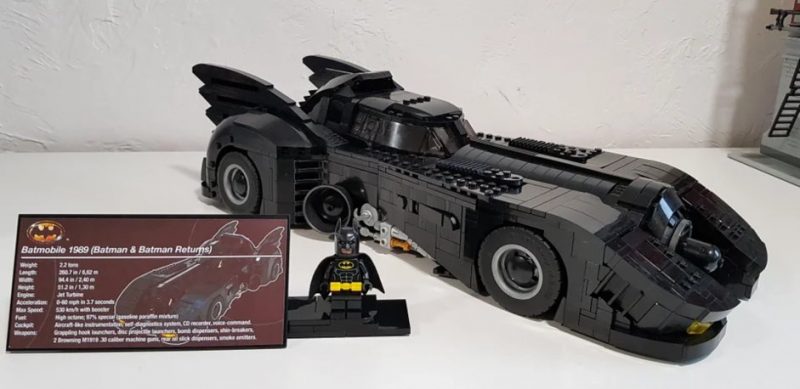 Lighting Vision 
Thing determinations:
UCS Batmobile 1989 CUSTOM MOC BRICK SET – roughly 1741 pcs, all brand new and Good quality Bricks.
Easy-to-follow instruction diagrams with an E-Instruction – sent electronically via email
LED lights included – consisting of 2 x warm amber 30cm spotlights, 1 x 6 Port Expansion Board, and 1 x flat battery pack, so you're all ready to go!
Makes a great gift or collection for any Batman and Brick fan without burning a hole in your wallet!
Suitable for ages 6 and over. Warning – choking hazard; contains small parts
Thank you for looking!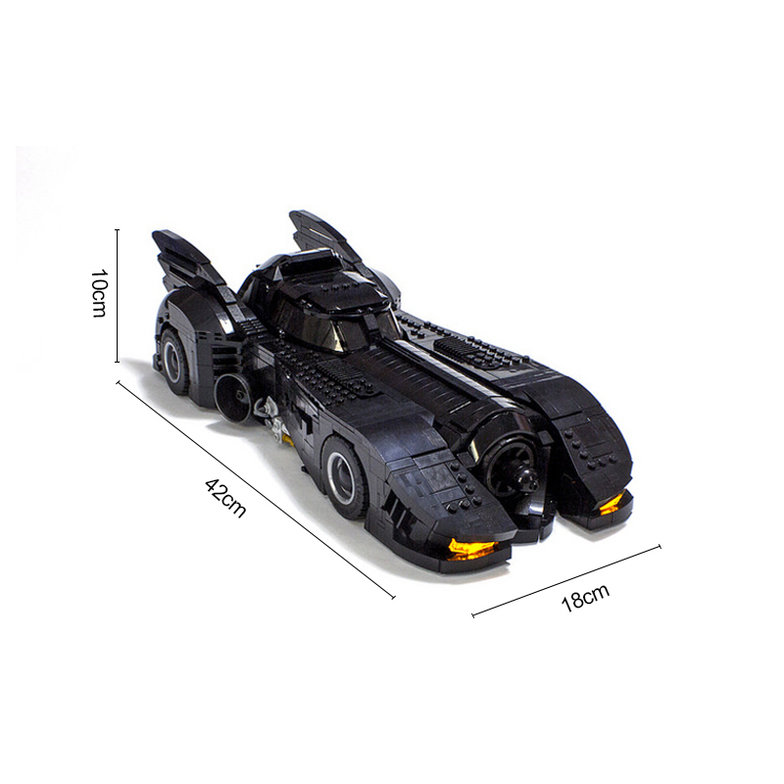 NOTE !
The product package does not contain stickers and is electronically printed. The printed parts are replaced by ordinary parts and do not contain third-party accessories. The manual and renderings are for reference only and are subject to the actual parts package.